NENE "NENE"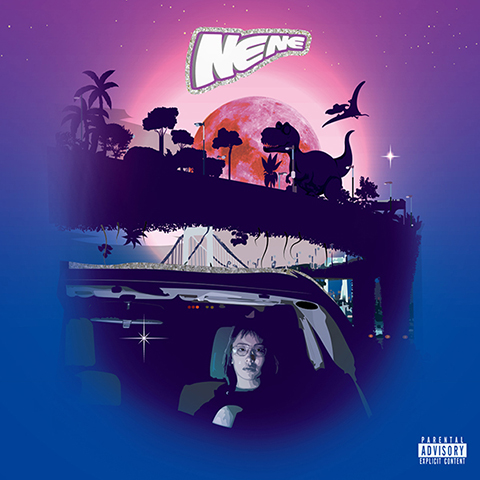 Description :
ゆるふわギャングのSophieeが、"NENE(ネネ)"名義で1stソロアルバム「NENE」を発表。テーマは「東京の中のオアシス」。東京育ちのNENEがパーソナルな面に向き合った作品には、ゆるふわギャングのAutomaticと、Estraの2人をプロデューサーに迎え、客演にRyugo Ishida、5lack、SALUが参加している。
(Photo by Yusuke Yamanani)
NENE
NENE
FORMAT : CD/Digital
CAT.# : DDCB-19002 (MJCD-069)
RELEASE : 2017/12/06
PRICE : ¥2,300 (+tax)
ORDER NOW :
http://smarturl.it/nene
TRACK LISTING :
1. Price
2. Famous
3. 稼ぐ女
4. Damn Phone
5. Game Boy Life
6. High Way feat. Ryugo Ishida
7. I Smoke
8. High Time feat. Ryugo Ishida
9. 風 feat. 5lack
10. I Know
11. Shinagawa Freestyle
12. 群れたくない
13. 朝に得る feat. Ryugo Ishida & SALU
14. Team

Art direction & design by Automatic
Booklet design by Makoto Numakura

All songs produced and mixed by Automatic, Estra

All lyrics written by NENE
except "High Way" and "High Time" written by NENE and Ryugo Ishida, "風" written by NENE and 5lack, "朝に得る"written by NENE, Ryugo Ishida and SALU

Mastering by John Davis at Metropolis Mastering, London.